[Bake] No Flour Peanut Butter Cookies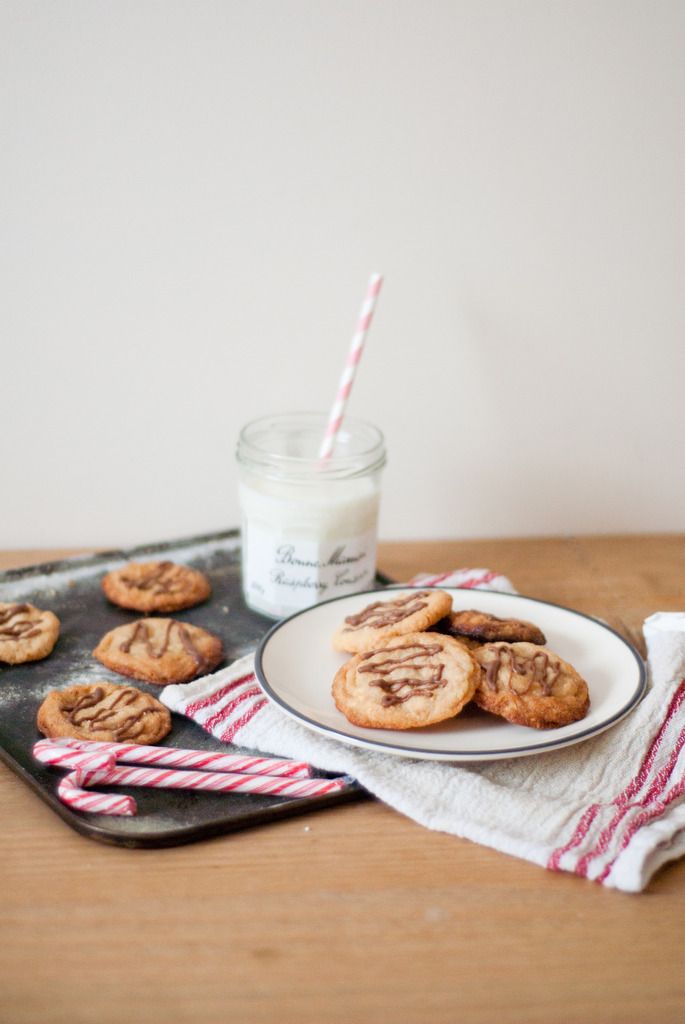 Every Thursday my sister-in-law (to-be) and I head to our favourite cafe. When you bake it's really hard to find somewhere that bakes as well as you can and I often leave cafe's thinking I could have made that better myself. This cafe is the exception and the food is just perfect. The lovely lady who runs it is passionate about baking and we often talk about recipes. She mentioned this one and I knew I had to try it.
I love peanut butter and it goes so well in cookies. This recipe is gluten free, which is great for you gluten intolerant but I love the reason it's gluten free. It just uses 4 ingredients (well 5 if you count the chocolate drizzled on top). They are so easy to make. I even managed to make them in the 20 minutes I could leave Edie on her playmat. Baking and babies don't go well together!
It's so simple and you only use one bowl which keeps washing up to a minimum (which I love!). You could make these cookies for Christmas if you wish. They would be lovely to package up although they will only keep for 3 days so make sure you make them last minute or make them in advance and freeze them and bake for a couple of minutes longer. That way people have enough time to eat them if you give them as gifts. Although I doubt they'll hang around that long.
– Makes 16 –
200g crunchy peanut butter
175g caster sugar or golden caster sugar
1/4 tsp salt
1 egg
melted chocolate, to drizzle (if desired)
– Pre-heat the oven to 180ºC/Gas 4
– Line two baking trays with baking parchment.
– Place the peanut butter and sugar in a bowl and mix together.
– Add in the salt and egg and stir until a dough like mixture forms.
– Pull off small (cherry tomato) sized balls. And place on the baking tray, making sure you leave enough space for spreading.
– Press down the cookie ball with a back of a fork and bake for 10 minutes.
– Keep an eye on them as they may burn around the edges.
– Leave to cool on the tray (or they will break up!).
– Once cool drizzle on the melted chocolate.