[Christmas] Gingerbread Truffles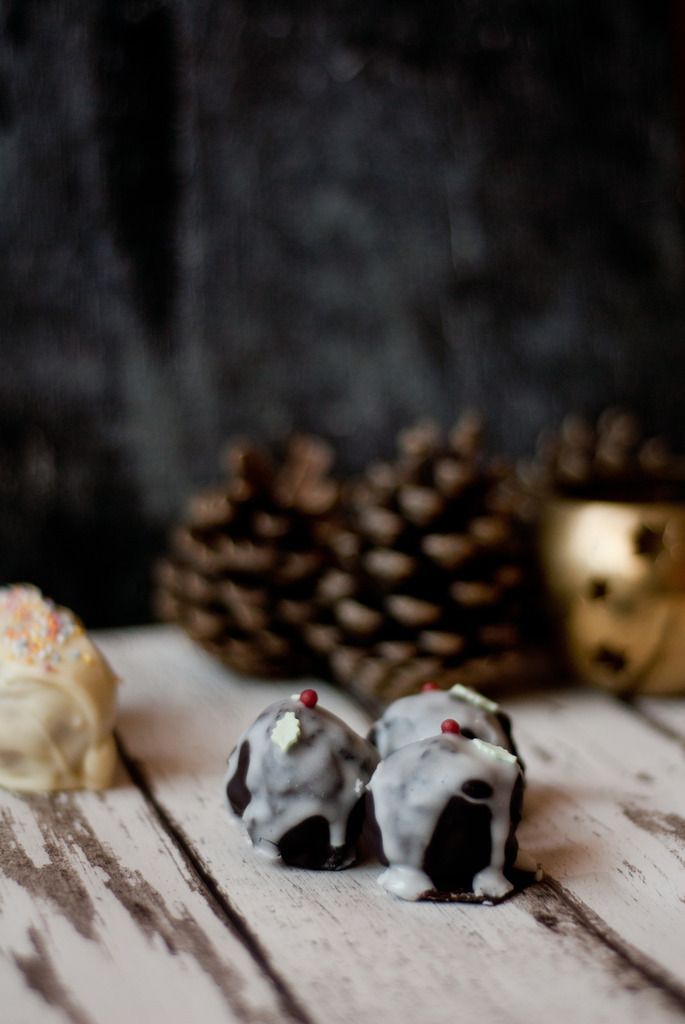 It's almost been a week since I uploaded my last post. Blogging and babies don't go hand in hand and I salute all you blogging mamas who balance both! Anyway the official start of my Christmas food posts. I'm going to cram in as many as I can between now and Christmas. I'm a little bit un-organised and need to get my shit together. I need to finish my Christmas shopping, work out what we'll be eating on boxing day, put the decorations up, try and keep the house tidy and most of all finish planning this wedding of ours. Less than 3 months to go and I now understand the stress people talk about. Anyway enough of my stress, I'm sure I'll get things sorted, and on to food.
These beauties are gingerbread truffles and they are so simple to make and really bloody tasty too. I made them in less than an hour on Wednesday evening. They would make really lovely gifts if you fancied it or you could just make them and eat them all yourself. That sounds like a great idea.
Toppings are completely your choice. I used 90% dark chocolate for the Christmas pud ones, which went down a treat with the Mr-to-be. I much preferred the ones covered in white chocolate loaded with hundreds and thousands. I'm such a child. These are so light and fluffy inside which you wouldn't expect as it's made out of biscuits! The cream cheese works it's magic and makes them all fluffy and what you'd expect from a truffle.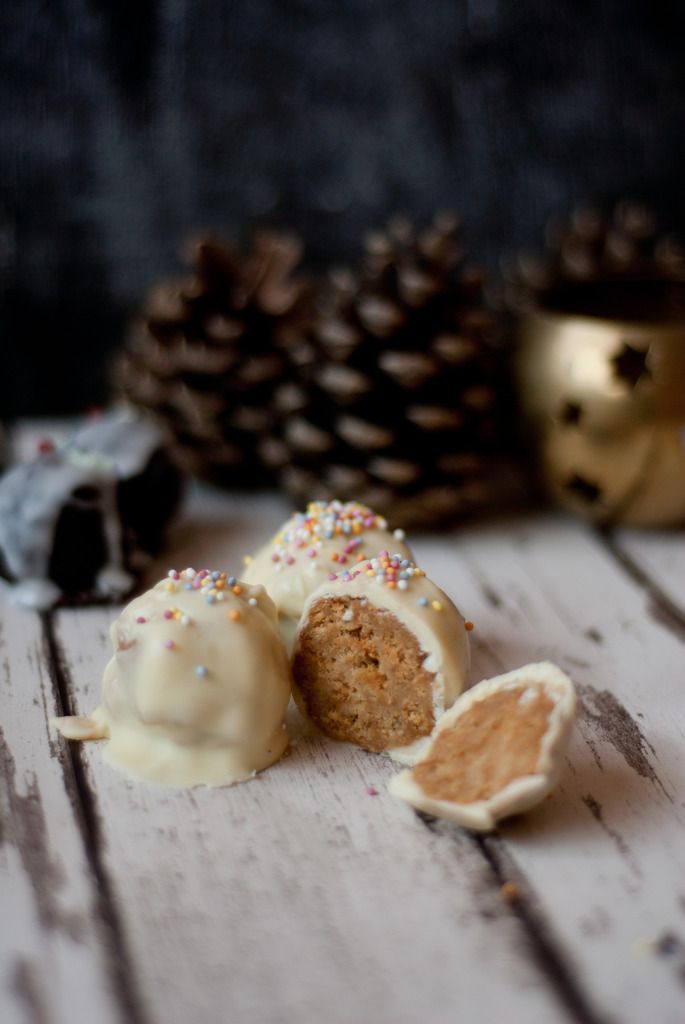 Gingerbread Truffles
– Makes 10 –
100g ginger nuts
100g soft cream cheese
100g white chocolate or dark ( I used Lindt 90%)
sprinkles
Place the ginger nuts into a food processor. Blitz until the mix resembles sand. (Ginger nuts can be really hard to break up, so you're probably best to use a food processor unless you're strong!)
Mix in the cream cheese.
Using your hands make the mixture into bitesize balls, you can make them as big or small as you like.
Place onto a freezeable baking tray and put into the freezer for 30 minutes. Once the balls are set bring out of the freezer.
Melt your choice of chocolate and dip each ball into the chocolate, until well coated.
Cover with sprinkles and pop into the fridge to set.
To make the pudding balls make up a glace icing to cover the top and add a holly berry and leaves.