[Food] Instant Strawberry and Blueberry Fro-yo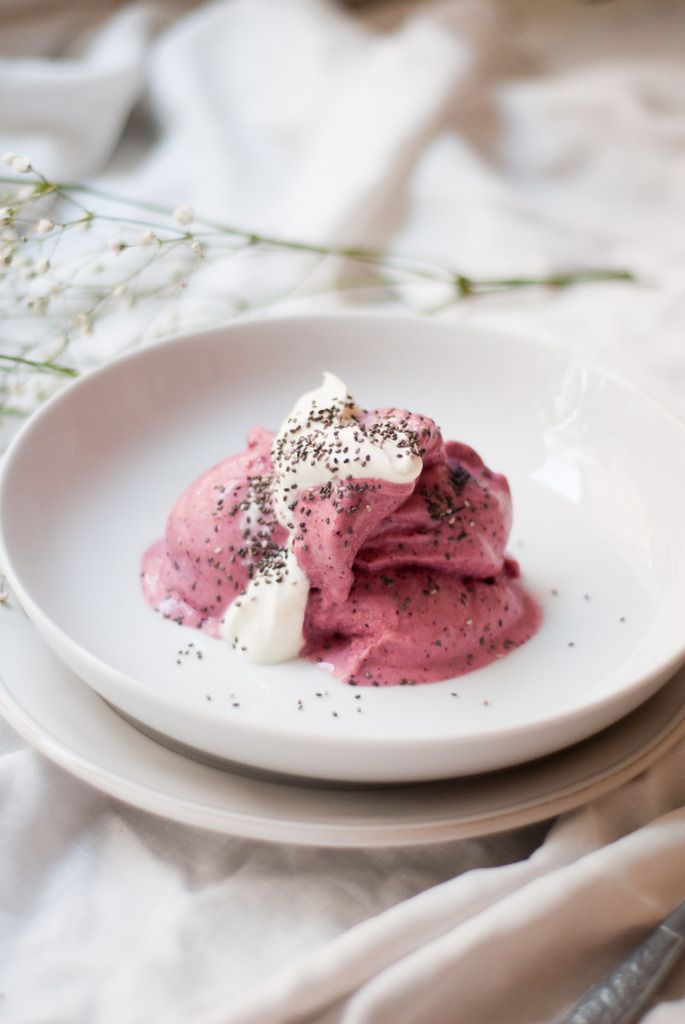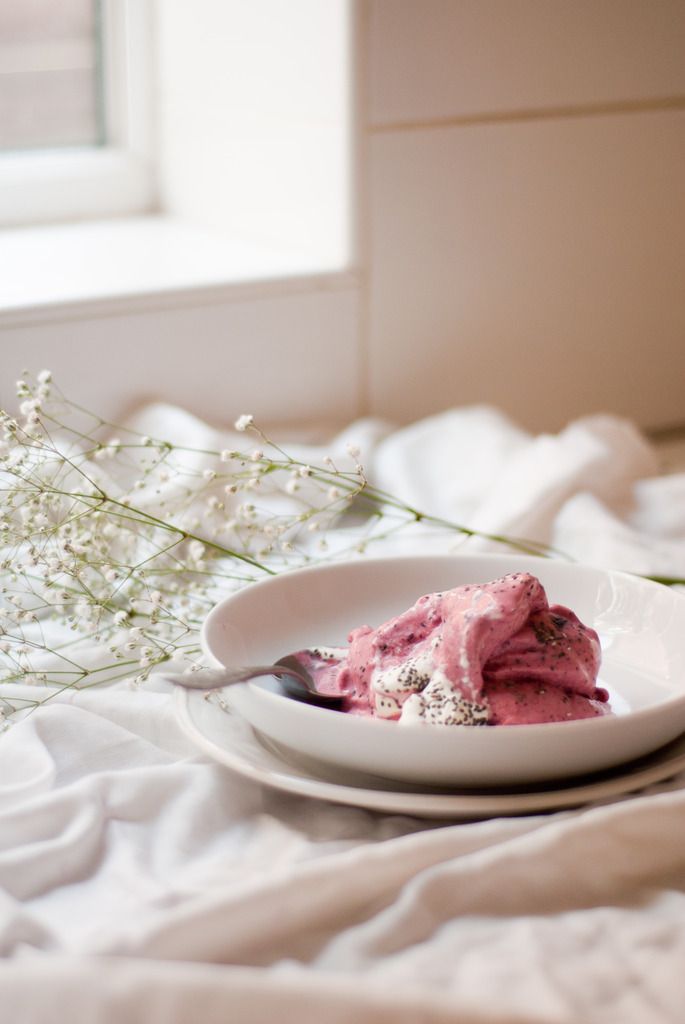 I am quite traditional in the sense that I do love a dessert after dinner. It comes from my childhood, we always had something for dessert even if it was just a portion of tinned fruit salad or something small, we would finish of the day with a sweet treat. I find it really hard to not have something sweet in the evenings now and I've been looking at ways I can have a sweet treat and not feel bad about it. I've always had a weakness for ice cream so it seemed only natural to think about something iced.
Ice cream is usually full of delicious full fat cream which gives it the lovely creamy texture but can be really caloric and flavoring full of sugar which is not great if you're looking for a healthier treat. I searched for inspiration and frozen yogurt seemed to be the best answer. With this fro-yo you get that delicious "ice cream" taste and texture without all the fat and high sugar content. You also get an iced treat instantly. Oh the power of frozen fruit and a blender.
A few simple ingredients make for something really tasty. I added a spoonful of plain natural yogurt on top to counteract the tartness of the berries. I finished the fro-yo with a sprinkle of chia seeds (that I might be a little bit addicted to at the minute) which add a nice bit of texture and boosts the fiber and ups the protein content.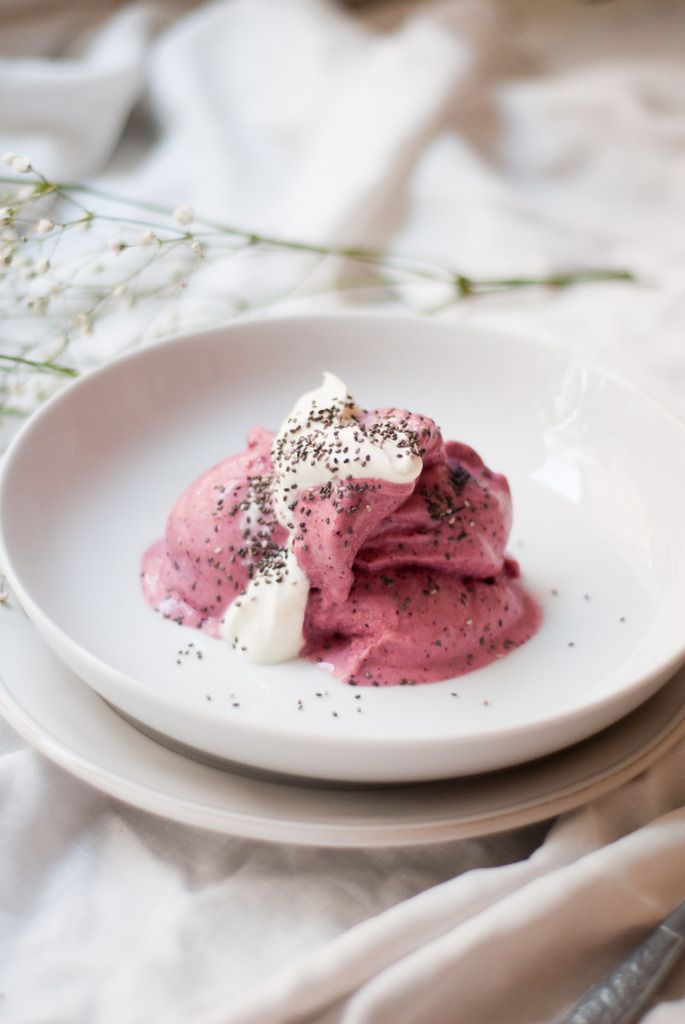 Instant Strawberry and Blueberry Fro-Yo
– Makes 1 litre –
150g frozen blueberries
300g frozen strawberries
400g greek style yogurt, plus an extra spoonful for serving
1 tsp maple syrup
1 lemon, juiced
1 tsp chia seeds
– Place all the ingredients other than the chia seeds and spoonful of yogurt into a blender.
– Slowly pulse until the mixture starts to combine, It may take a little while.
– As soon as the mixture starts to come together turn the blender to higher setting until the ingredients have completely blended together.
– Dish up the yogurt into bowls and top with yogurt and chia seeds.
– You can freeze any leftover yogurt in a freezer safe container, however you will need to get the yogurt out an hour before serving to soften up. It is at its best served immediately.